Brakes are a crucial part of your car. If they aren't working properly, they could lead to an accident. That's why you should know how to find a good auto shop for brake pad replacement or repair. Here are five tips for finding a reputable auto shop:
Outline:
Tip 1. Look for recommendations
Tip 2. Pay attention to how the place looks
Tip 3. Ask questions
Tip 4. Pay attention to how you are treated.
Tip 5. Have a preference for modern diagnosis.
Tip 1. Look for recommendations
You can find recommendations in a variety of ways:
Ask your friends and family. If they're in the same situation as you, they may even know of a trustworthy shop.
Look for reviews online or on your local community sites like Yelp or Angi. The internet is full of information that can help you find a quality auto repair shop. However, while learning from others' experiences is important, you shouldn't rely solely on those experiences when making this decision yourself.
If you cannot find a local brake shop near you through online searches or by asking people in the area, start looking for one by checking out your phonebook. You can also ask local businesses for their recommendations; many commercial establishments have their own maintenance facilities and would be happy to recommend a place for you.
Tip 2. Pay attention to how the place looks
When looking for a brake shop, start by assessing the cleanliness of its physical premises. In most cases, a clean, orderly shop suggests that its employees are conscientious, hardworking, and genuinely care about their work.
Next, look at how well organized the shop appears as a whole. Are there tools and parts strewn everywhere? Is it hard to tell from looking at the shelves which parts go with each vehicle? Do they have enough room for all of their equipment?
A well-organized shop tells you that they keep track of their inventory and avoid having things piled up on the floor. If you notice any auto parts lying outside where they could get damaged by weather or animals, this can indicate sloppy practices in the auto shop. These items wouldn't be scattered around if someone hadn't carelessly left them there after servicing a car.
If a place is dirty or looks disorganized and messy, that's not a good sign. You'd also want to see that they take care of their tools and equipment, because if they don't care about them, what makes you think they'll care about your vehicle?
Tip 3. Ask questions.
When searching for a good auto shop, it is important to ask questions. Ask them about their qualifications, experience, or any continuing training. Don't be shy about asking for certifications or proof of license.
Moreover, be sure to ask how the mechanic plans on resolving your car's issues. You want a shop that is upfront and provides clear explanations, not one that tries to baffle you with jargon or push unneeded repairs on you. A good mechanic can explain the root cause of your brake squeaking or any other problem in plain English without using complicated terminology or overly technical language.
Finally, get a full breakdown of the costs. At Dependable Car Care, we see to it that our customers are fully informed of all the costs associated with their brake repair or any other service. We know that the last thing anyone wants is to be blindsided by extra fees. So, you should always look for an auto shop that provides this information openly and honestly.
Tip 4. Pay attention to how you are treated.
How you are treated is a huge factor in how well you like the mechanic. If they answer questions and explain things clearly, it's usually a good sign that they're competent. If they don't appear to know what they're doing or act like they don't care, that's a red flag.
If you don't feel comfortable with the mechanic or their staff, find someone else. You should not worry about being treated poorly by an auto shop employee just because of who you are or what kind of car you drive.
For example, at Dependable Car Care, we always strive to treat our customers respectfully and professionally, regardless of their gender, race, or the make and model of their vehicle.
Tip 5. Have a preference for modern diagnosis.
Modern equipment can significantly augment the capability of an auto mechanic. Modern diagnostic tools help technicians accurately diagnose problems, find the right parts, and perform repairs efficiently.
Mechanics who use modern diagnostic tools can also perform repairs with greater precision, which can dramatically improve the quality of their work. This means that you are likely to get a better repair job, and you can expect your car to last longer.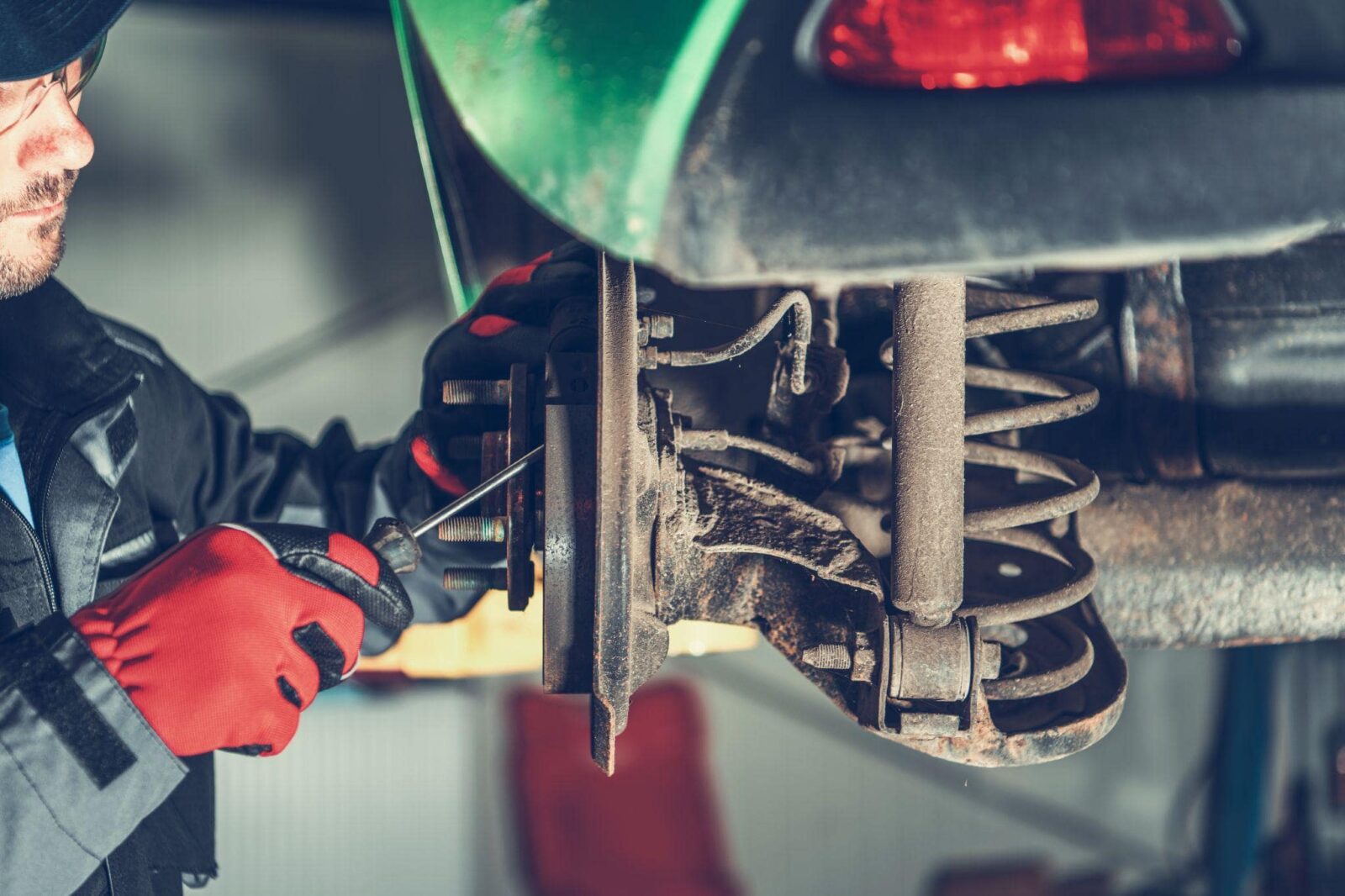 Brake Repair Shop Near Ventura, CA
When you bring your car to an auto shop, you pay for their services and trust them with your vehicle. You want to feel like they are doing the job fairly and correctly. You don't want to feel ripped off either. And, you want to be assured that they will not leave you hanging when you are dissatisfied with their service.
All these things might seem like too much to ask from a mechanic–but there is no reason why any of those things should be out of reach for you as a customer!
The bottom line is that you deserve to be treated well at the auto shop. You need your car to work properly and safely, and if it doesn't, you need someone who knows what they are doing.
Good mechanics, like those at Dependable Car Care, will not only help you fix whatever problem it is that your car has but will also explain things so that, in the future, you know what needs to be done when the same problem happens again.
If you're looking for a shop that offers brake change near Los Angeles Drive in Ventura, CA, you can rely on Dependable Car Care. Our experts have consistently provided our customers with outstanding automotive services in the past two decades, and we intend to remain steadfast in our tradition of excellence in the years to come.
We are a full-service local auto repair shop that provides our customers with high-quality automotive services. We can handle any auto service, from oil changes to transmission repairs. We have the necessary equipment and tools to ensure your car is running smoothly again. Contact us at 805-918-5286 today.