Modern exhaust systems are much more than they used to be. They have evolved into a complex combination of safety control features and emission systems.
Since a top-grade effective exhaust system plays a vital role in your car's longevity, you should maintain it regularly to ensure it's working properly. Aside from keeping your vehicle running smoothly, an effective exhaust system improves fuel economy and reduces emissions. 
Are you looking for a car exhaust shop near me? You can count on Dependable Car Care to keep your vehicle in impeccable condition. Keep reading to learn more about the exhaust system services we offer in our auto repair shop.
At Dependable Car Care, we offer comprehensive Exhaust System Services
in Ventura County, keeping your car in pristine condition. Learn more about the specific types of Exhaust System Services we offer below.

AUTOPASS the Stress Free Option!
The AutoPass Tire & Service Card is the one tool that will help you meet all your automotive service needs.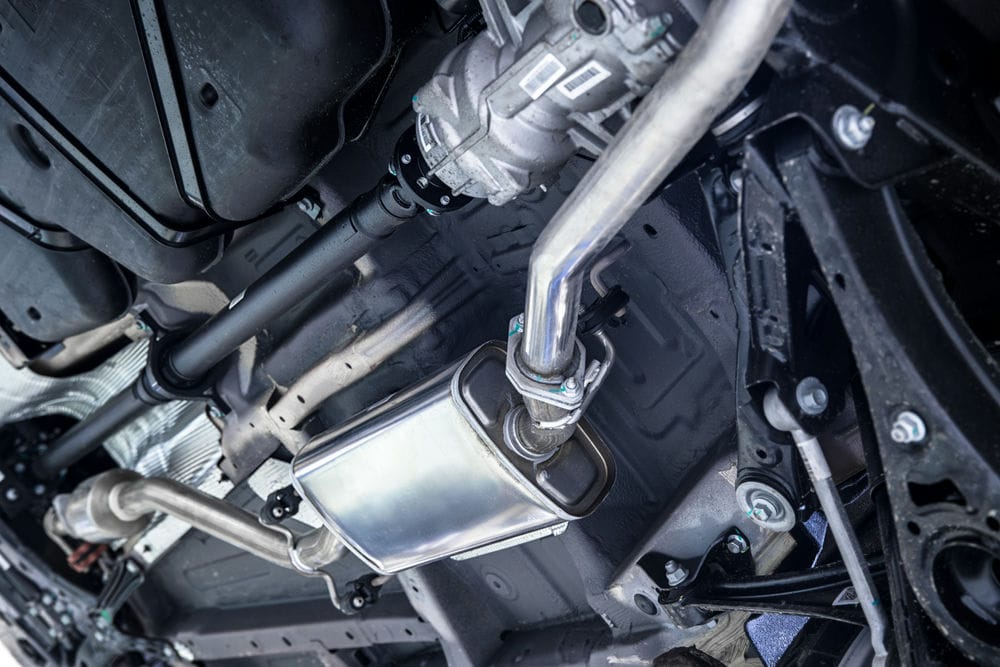 Diagnose exhaust concern
Dependable Car Care experts will check your car exhaust system to identify and diagnose potential issues with the muffler and tailpipe, catalytic converter, etc. This diagnosis helps to check your car's exhaust system for vibrations, rattling noises, loud exhaust noises, and more to discover the source of the problem and fix it for you.
At our exhaust and performance muffler shop, we perform all types of services and maintenance for your car exhaust system:
Exhaust problem diagnostics
Exhaust pipe repair
Muffler replacement
New exhaust installation & nbsp
Motor exhaust system replacement
Catalytic converter replacement
Sports muffler installation
Muffler system testing
Car muffler repair
Truck exhaust pipe repair and replacement
Your car could be losing power due to an exhaust problem. Since this could indicate a bigger, more expensive problem, it's best to bring your car to our auto shop and let our auto repair experts check your vehicle for any potential exhaust concerns that could lead to decreased fuel efficiency and life expectancy of your car. Make sure to
Contact Us
if you need help finding a custom car exhaust near me.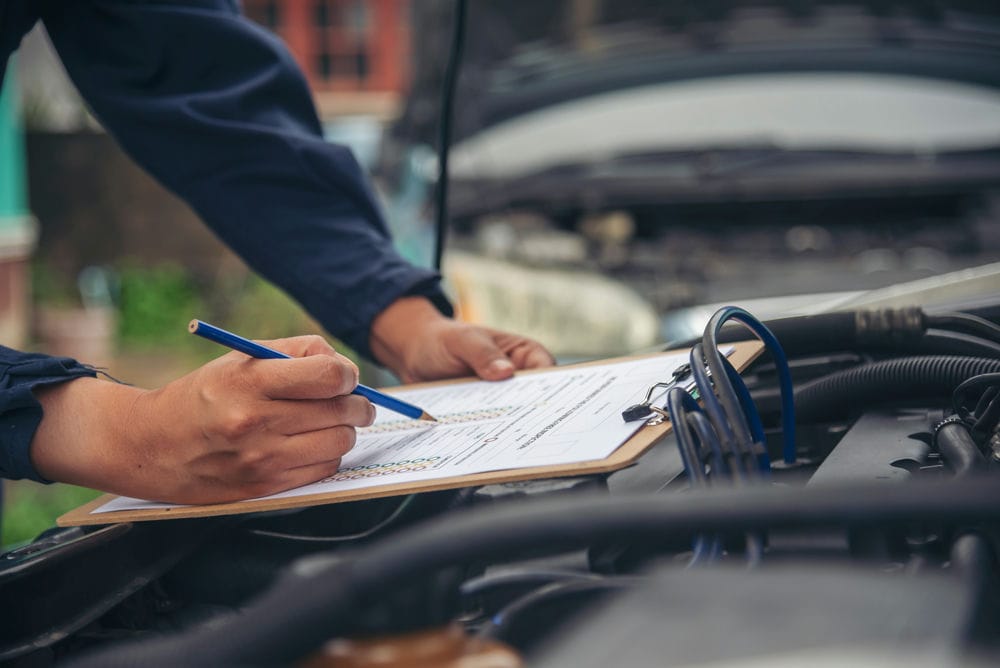 Catalytic converter testing
A failing catalytic converter may trigger the check engine light. You'll see it on your dashboard display. Since this is one of the most expensive components of your car's exhaust system, you shouldn't leave anything to chance.
If you see the Check Engine Light sign on your dashboard, get your car to Dependable Car Care and have our auto repair experts determine the source of the problem by performing a catalytic converter test.
If the catalytic converter is failing, you'll notice strange rattling noises. In such situations, a timely catalytic converter replacement might help you save time, effort, and money by fixing the problem before it escalates. Visit our quality muffler shop to talk to our specialists about the catalytic converter installation cost for your vehicle. We have the best prices in town.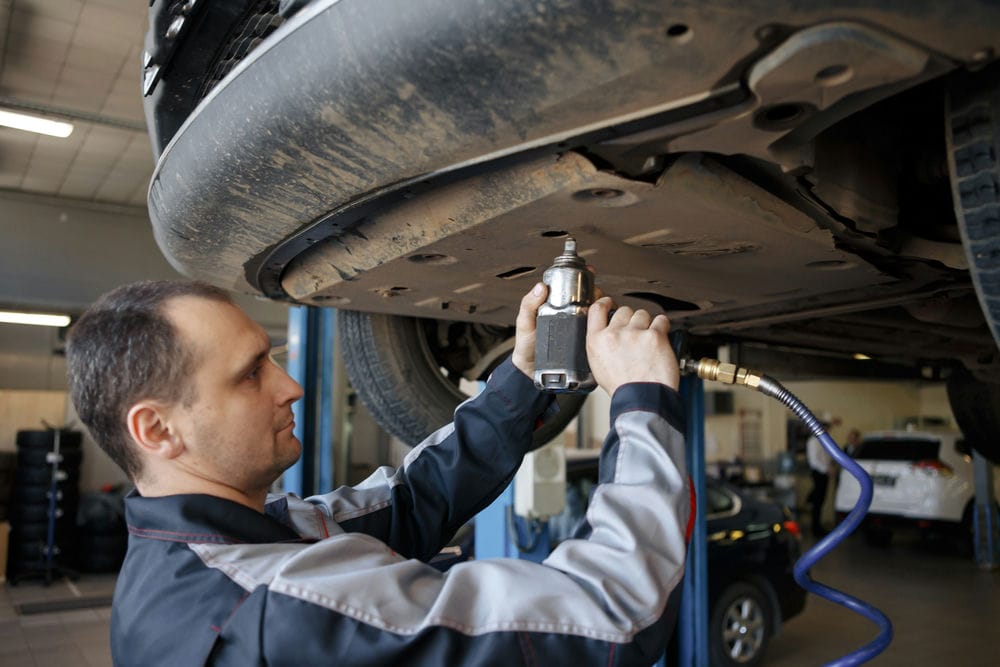 Catalytic converter replace
Although the catalytic converter doesn't require regular maintenance per se, it's prone to regular wear and tear. It if fails, it can damage your engine and endanger your life.
On the other hand, you can't pass an emissions test with a failed catalytic converter. If you suspect your catalytic converter might fail, our auto repair experts can test and replace it for you.
Caring for your car exhaust system can help to quiet your engine, increase fuel efficiency, and ensure you have a pleasant experience with each ride. At Dependable Car Care, we offer top-class exhaust maintenance and repair services to ensure you get nothing but the best care. Don't worry about the catalytic converter replacement cost – we offer the most competitive prices around.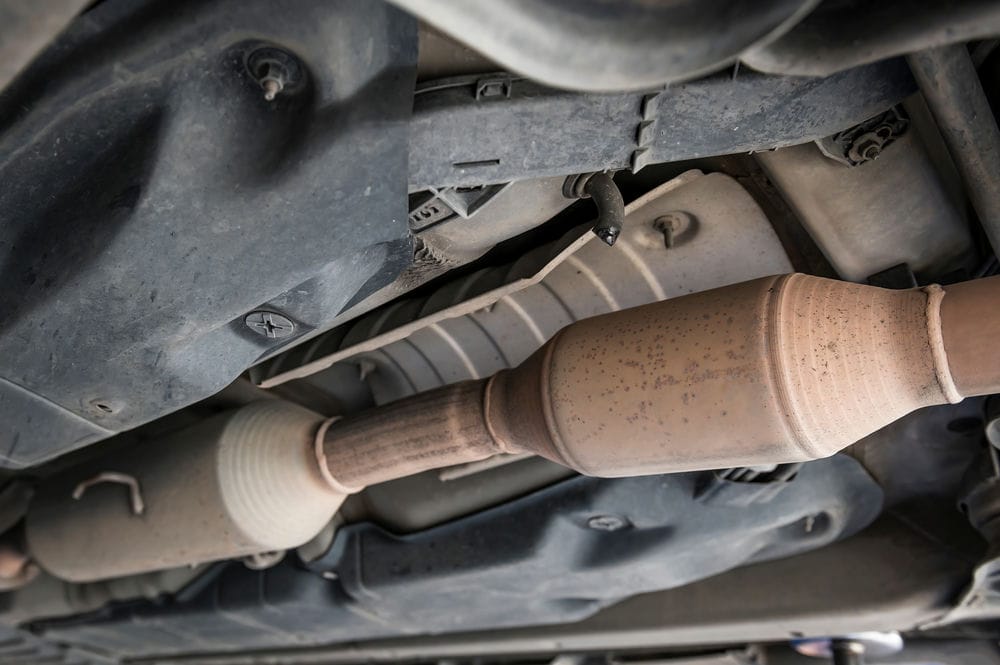 Exhaust back pressure sensor
The exhaust back pressure sensor is among the essential components of your vehicle exhaust system. It plays a critical role in monitoring the pressure in the exhaust system. If this sensor malfunctions, it can't send enough turbo boost to optimize engine power.
At Dependable Car Care, we use the latest technology to check the exhaust back pressure sensor for any signs of malfunctioning, such as:
Poor fuel economy
Poor engine power
Engine running problems
Altered transmission shift points
A slipping automatic transmission
Intake manifold problems
Since your car can't run without the EBP sensor, our experts will inspect this sensor to ensure your engine receives the optimal boost needed for ultimate performance.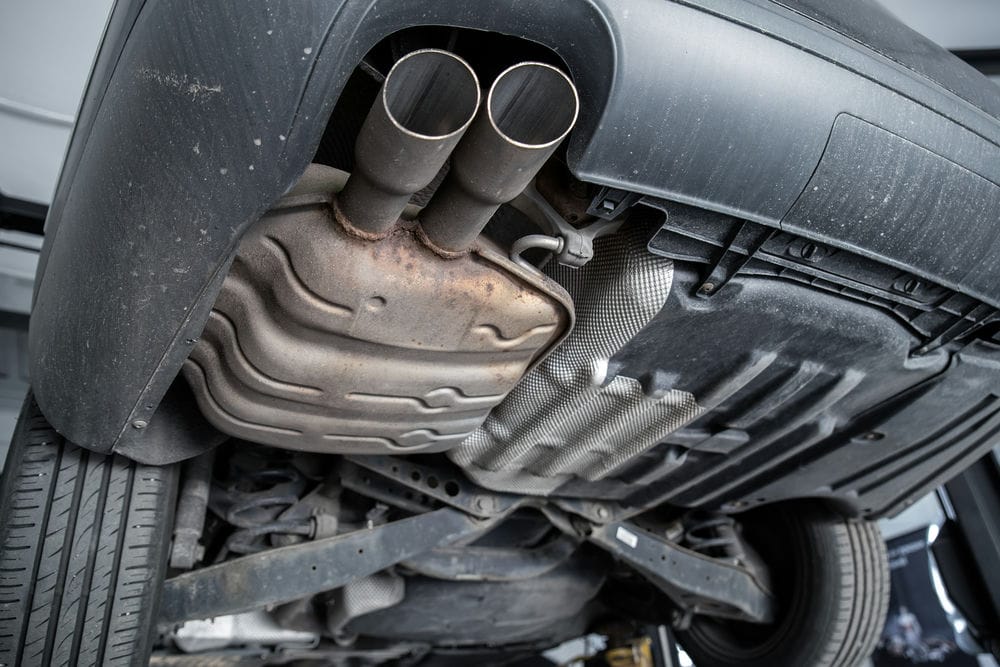 Exhaust manifold
The manifold prevents toxic exhaust fumes from contaminating your vehicle's interior by collecting gas from cylinders and directing it into the tailpipe. It also keeps your engine from deteriorating and ensures it's running correctly.
A loose or cracked manifold can cause multiple problems, including allowing lethal gases like carbon monoxide to enter your car's passenger compartment. That's why you should regularly check your exhaust manifold system to avoid any risks and costly repairs.
At Dependable Car Care, our auto repair experts will perform a thorough inspection of the exhaust manifold to ensure this component works as expected.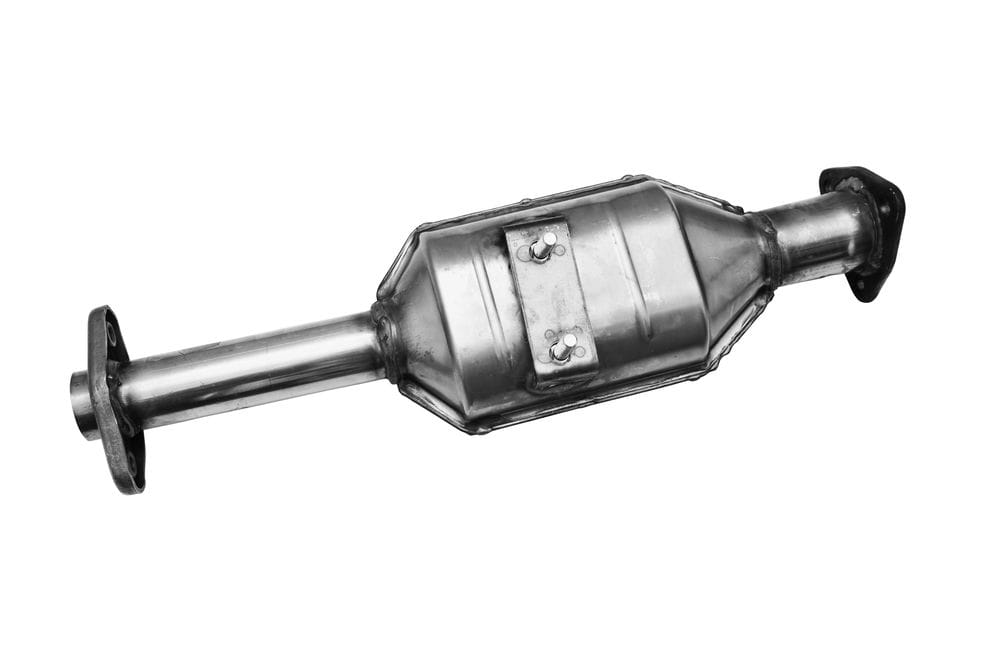 Exhaust manifold gasket
At Dependable Car Care, our experts will inspect your exhaust manifold gasket to find any signs and symptoms of failure. Although an exhaust manifold gasket can be quite resilient and last over 100,000 miles, it can't resist carbon buildup forever.
Regular engine maintenance helps to check the exhaust manifold gasket for hot spots in the exhaust ports and combustion chambers. If left untreated, these hot spots can cause a gasket to catch fire.
A failed gasket can also lead to burned exhaust valves, increased fuel consumption, increased engine noise, and loss of performance. Fortunately, our team of trained auto repair professionals can ensure you don't experience any of these problems.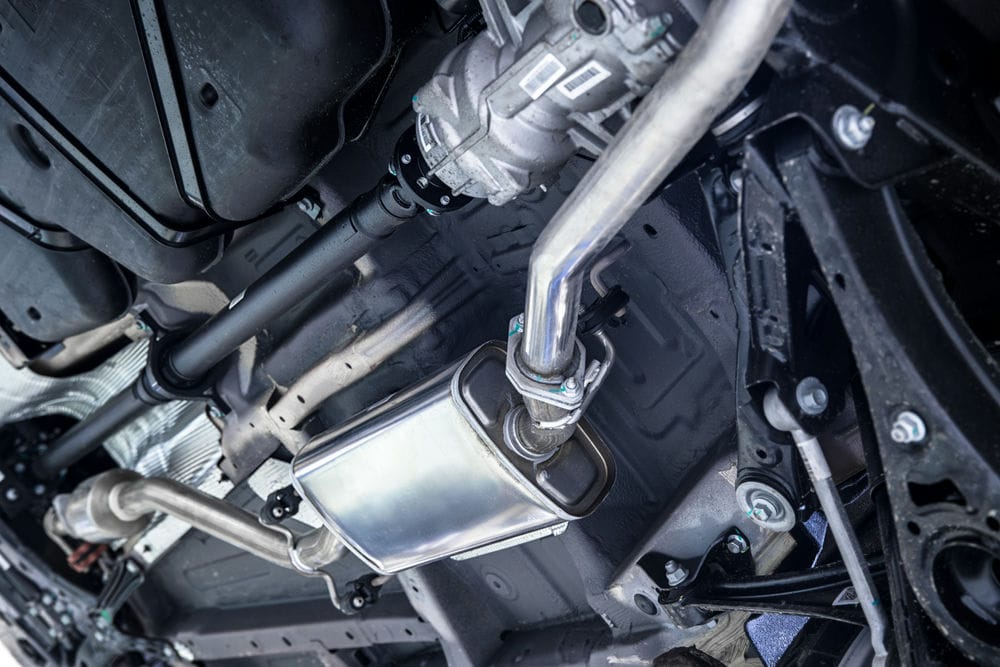 Muffler
The top-quality muffler is essential to keeping your car from emitting loud engine sounds. You can look at it as an instrument that controls the feedback of sound waves coming from your engine. The rear muffler makes your engine noisier or quieter by decreasing or increasing the sound waves.
Different instruments can make your engine sound differently by fine-tuning your engine according to your requirements. Visit our muffler shop and let our experts inspect your rear and front muffler.
At Dependable Car Care, we have the finest selection of cheap mufflers from the world's most trusted exhaust manufacturers that you can test to personalize your engine sound and tune it to your preferences.
Our experts can tune your engine to produce anything from rumble to whisper. Visit our shop to talk to our experts about the most affordable muffler replacement cost.
Tailpipe
Your car exhaust tailpipe is subject to regular wear and tear and damage from age-related corrosion, broken seals, failed brackets, and rear-end collisions. A failing and damaged car exhaust pipe will impact the tone of your engine, fuel economy, and overall car performance. For more information on car exhaust repair near me, make sure to contact us!
At Dependable Car Car, we will perform a detailed inspection of your car tailpipe to look for common indicators of failure or damage, such as leaking pipe, reduced fuel economy, excessive exhaust noise, slow acceleration, rust, and low-hanging tailpipe.
If you need an exhaust pipe repair or are curious about the front exhaust pipe replacement cost, the DCC car muffler shop can answer all your questions. For more information on car muffler repair near me, make sure to Contact Us !
Complete Neighborhood Auto Service
#1 ASE Certified Auto Repair Shop Providing Auto Repair Services in Ventura and Simi Valley.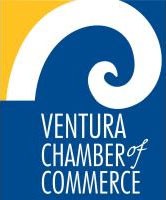 ASE Certified Auto Repair Shop
Here at Dependable Car Care, we expect you should believe that when you bring us your vehicle, our auto technicians will resolve the mechanical issue(s) presented, and restore the dependability and reliability you expect from your car's performance. So Get your vehicle back on the road using our reliable Auto Repair Services.
Dependable Car Care is the right place to come with your vehicle for Quality Auto Service, Reliability, and Affordable Prices.