At Dependable Car Care, we offer comprehensive Electrical services in Ventura County, keeping your car in pristine condition. Learn more about the specific types of Electrial we offer below.

AUTOPASS the Stress Free Option!
The AutoPass Tire & Service Card is the one tool that will help you meet all your automotive service needs.
Complete Neighborhood Auto Service
#1 ASE Certified Auto Repair Shop Providing Auto Repair Services in Ventura and Simi Valley.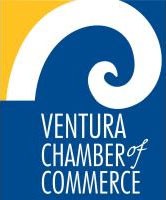 ASE Certified Auto Repair Shop
Here at Dependable Car Care, we expect you should believe that when you bring us your vehicle, our auto technicians will resolve the mechanical issue(s) presented, and restore the dependability and reliability you expect from your car's performance. So Get your vehicle back on the road using our reliable Auto Repair Services.
Dependable Car Care is the right place to come with your vehicle for Quality Auto Service, Reliability, and Affordable Prices.