Welcome to Dependable Car Care!
Complete Neighborhood Auto Service
Serving Ventura and Simi Valley
#1 ASE Certified Auto Repair Services in Ventura and Simi Valley
We service and repair all foreign and domestic vehicles. We are the preferred alternative to the dealership for all scheduled maintenance of your personal car or truck, as well as your fleet vehicle. In fact, We have been servicing fine cars and trucks for over 11 years. We are proud to provide car maintenance and services for the Ventura and Simi Valley area. It doesn't matter if you are from Ventura or Simi Valley or just passing through, we will gladly provide all the necessary auto services.
The certified mechanics at Dependable Car Care employ today's latest automotive technology and are equipped to handle all major and minor auto repair services on foreign and domestic vehicles. Below are some of the many auto repair services that we offer: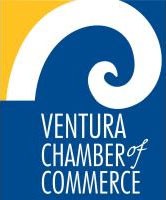 ASE Certified Auto Repair Shop
Here at Dependable Car Care, we expect you should believe that when you bring us your vehicle, our auto technicians will resolve the mechanical issue(s) presented, and restore the dependability and reliability you expect from your car's performance. So Get your vehicle back on the road using our reliable Auto Repair Services.
Dependable Car Care is the right place to come with your vehicle for Quality Auto Service, Reliability, and Affordable Prices.